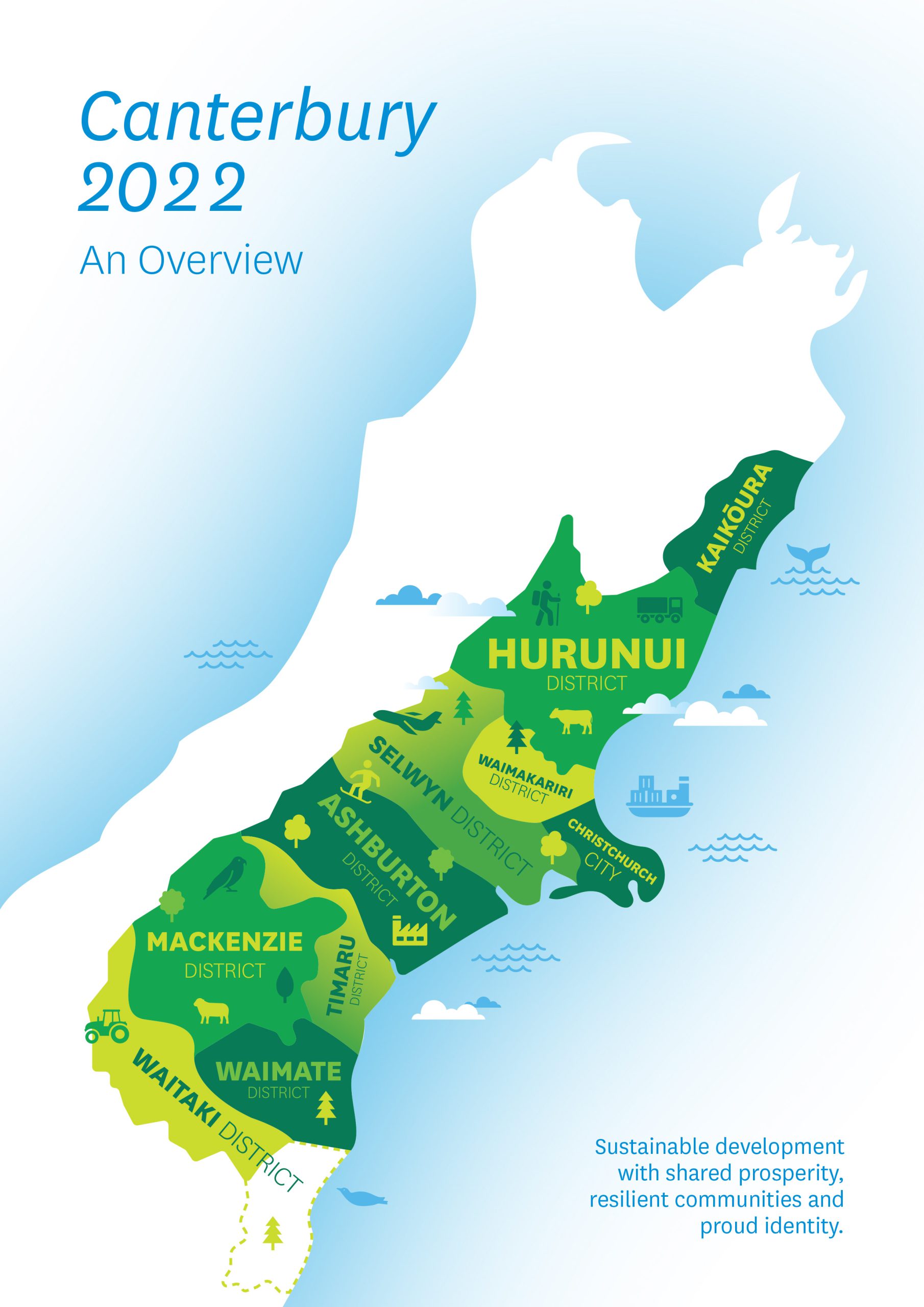 This overview of the Canterbury region has been prepared for members of the Canterbury Mayoral Forum and the community.
It presents high-level information on the current state and trends to inform Mayoral Forum priorities, engagement with central government and development of a refreshed Mayoral Forum Plan for Canterbury for the next local government term.
The overview is structured around:
the 'four wellbeings' (environmental, economic, social and cultural) that local authorities promote, taking a sustainable development approach (Local Government Act 2002 (ss.3, 5, 10, 14, 101 and Schedule 10)
the 'four capitals' of the NZ Treasury's Living Standards Framework1. While the framework was significantly revised in 2021, the four capitals remain relevant.
Where data permit this, the report includes regional indicators presented on the Treasury's Living Standards Dashboard.
The data and information in this overview are current as at 30 June 2022.
Canterbury wellbeing overview 2022 (3.2mb PDF)